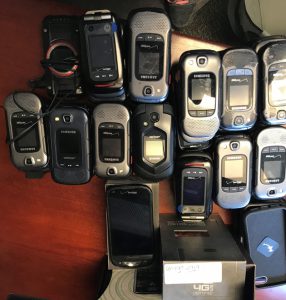 The University of Hartford's procurement department donated 43 flip phones to Hartford's Interval House to help domestic abuse victims in quarantine. The phones have no monetary value but can make emergency 911 calls if needed.
Since residents were ordered to stay at home due to Covid-19 there has been a 20 percent increase in domestic abuse calls to the Hartford Police Department.
The Hartford Police expected there to be a spike in domestic abuse calls due to a nationwide quarantine so they created a Domestic Violence Response Unit that works with Hartford's Interval House.