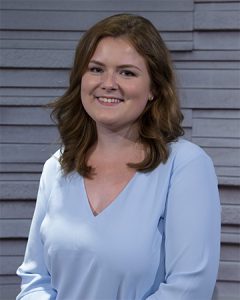 ERIN AUSTIN | GENERAL MANAGER
Erin Austin is a Senior from Long Island, New York. She is majoring in Communications with a double emphasis in Media & Journalism and Advertising & Public Relations. In her sophomore year, she served as Senior Producer for STN. In high school, Erin was a radio host for her high school's radio station.
Outside of STN, Erin has collaborated with Buzzfeed for a makeup look video. She is also an ambassador for the College of Arts & Sciences at the University of Hartford. In her free time, Erin enjoys listening to music, eating sushi, and watching Saturday Night Live.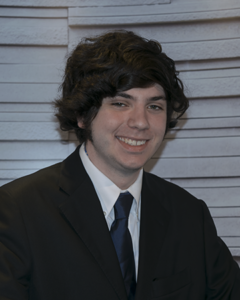 PATRICK GRADY | SENIOR PRODUCER
Patrick Grady is a Senior studying Cinema and Communications. He has been in the producing department since he joined STN his Freshman year and served previously as Co-Producer. Patrick produced a reboot of Stan's flagship cooking show, Campus Cooking, during his Sophomore year. It currently runs after the live newscast on the channel.
Patrick's likes include: long walks on the beach and short walks on the beach. His dislikes include: beaches.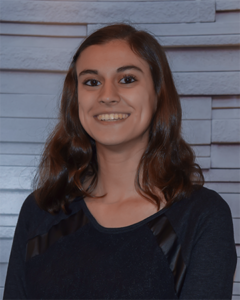 MARCELINE DE ANGELIS | NEWS DIRECTOR
Marceline De Angelis is a Senior from Trumbull, Connecticut studying Cinema. She joined the organization her freshman year with a main interest of photography, but ended up getting more involved in news. She is an active member in the news department and frequent on-air talent.
Outside of the Student Television Network, her interests include dancing, swimming, photography, and going to concerts.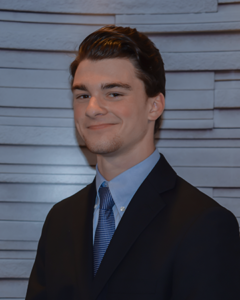 KYLE CORBLISS | SPORTS DIRECTOR
Kyle Corbliss is a Senior from River Edge, New Jersey and has been part the organization since his freshman year with an interest in sports. As well as STN,  he occasionally works with the ESPN3 sports truck located at the Sports Center.
In his free time he enjoys hanging out with friends, listening to music and watching Netflix.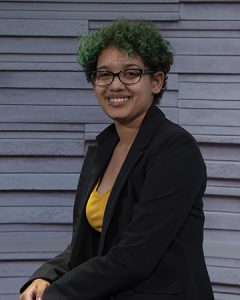 DELIANN TIRADO | CHIEF PHOTOGRAPHER
Deliann Tirado is a Junior majoring in Cinema. She has been heavily involved with the Photography department since her Freshmen year and served as Assistant Chief Photographer last year. Deliann has gotten involved in staff writing, news reporting, and has given a try to other departments in an effort to better understand the organization as a whole.
Outside of the Student Television Network, she enjoys listening to podcasts, reading fantasy novels, art, and trying to learn new languages.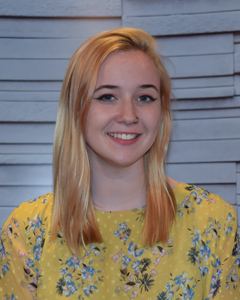 HANNAH JOHNSON | NEWSCAST DIRECTOR
Hannah Johnson is a Senior studying a double emphasis in Media Journalism and Advertising/Public Relations under the School of Communications at the university. She has been a member of STN since her Freshman year, and has been Newscast Director since she was a Sophomore.
Outside of STN Hannah is also involved with Red Caps (Orientation Leaders) and the School of Arts and Sciences Ambassador Program. Hannah enjoys surfing, painting, and going to concerts during her free time.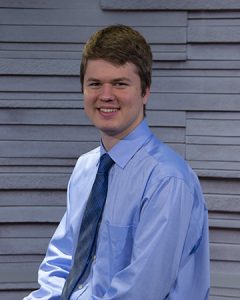 COLIN WHITEHILL | CHIEF ENGINEER
Colin Whitehill is Junior from Westford, Massachusetts studying Audio Engineering Technology. He has been a part of STN2's Engineering and I.T. departments since his freshman year. Colin also works for the on-campus ESPN3 sports truck, as well as the university's student record label, Redtail Records.
In his free time he enjoys writing music, watching films, and doing outdoor activities such as hiking and biking. He also plays cello and piano.