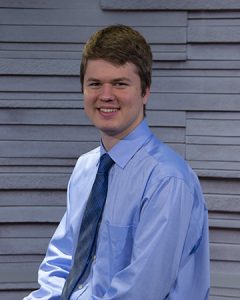 COLIN WHITEHILL | GENERAL MANAGER & CHIEF ENGINEER
Colin Whitehill is a Senior from Westford, Massachusetts studying Audio Engineering Technology. He has been a part of STN2's Engineering and I.T. departments since his freshman year. This is his first year as General Manager and second year as Chief Engineer. Colin also works for the on-campus ESPN3 sports truck. Next summer he will be working as an engineering runner for NBC Sports in Tokyo for the Olympics.
In his free time he enjoys writing music, watching films, reading, and doing outdoor activities such as hiking and biking. He also plays cello and piano.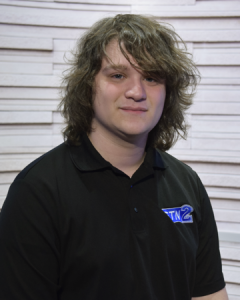 AIDAN GRAHAM | SENIOR PRODUCER
Aidan Graham is a Junior studying Economics through the school of Arts and Sciences. He also minors in Digital Media and Journalism. He has been a member of STN since his freshman year and works as both a producer and reporter. Last year, he worked as the Assistant Producer under the Grady Regime. 
Outside of STN, he is a Resident Assistant in Park River. His interests include politics, hiking, music and refusing to comb his hair.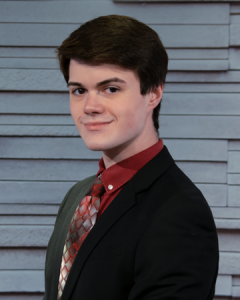 CHAD CHARETTE | NEWS DIRECTOR
Chad Charette is a Junior from Syracuse New York studying Communications with an emphasis in Media Journalism. He joined the organization in 2018 due to his interest in broadcast journalism. He became a reporter for STN2 in order to gain experience that can relate to his major of journalism.
Outside of the STN, Chad enjoys exercise, snowboarding, and making memories with his friends.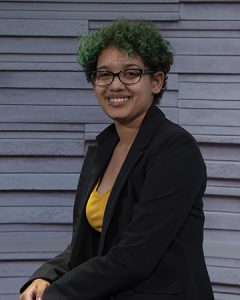 DELIANN TIRADO | CHIEF PHOTOGRAPHER
Deliann Tirado is a Communications graduate student. This will be her second year serving as Chief Photographer and served as Assistant Chief Photographer her sophomore year. Deliann has gotten involved in staff writing, news reporting, as well as the graphics department.
Outside of the Student Television Network, she enjoys reading, museums, and picnics.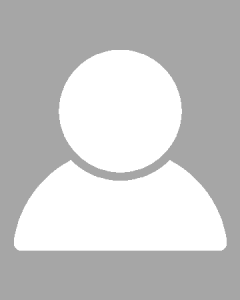 DEREK BENNETT | SPORTS DIRECTOR
Coming Soon…