A tiger at the Bronx Zoo in New York City is the first animal in captivity to test positive for Covid-19. The 4-year old Malayan Tiger named Nadia was tested after developing a dry cough.
According to the United States Department of Agriculture samples were taken after Nadia along with five other tigers and lions began showing symptoms of respiratory issues. The animals were infected by a zoo employee who was asymptomatically infected with Covid-19. The Wildlife Conservation Society's Bronx Zoo stated in a news release that no other animals in the zoo are showing symptoms and Naida is expected to recover.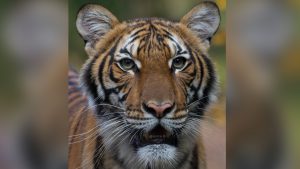 The USDA has advised anyone who is sick with Covid-19 to minimize contact with animals (including pets) until more information is known about the virus.