On Wednesday, the University of Hartford announced their official decision to hold summer term classes exclusively online.
Typically, about half of all undergraduate and graduate summer classes are held online. Vice President for Academic Affairs and Provost, Fred Sweitzer, reported that their program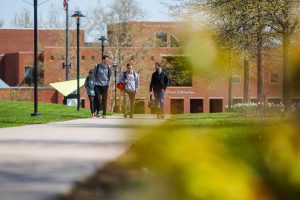 , Preparing to Teach Online, has been very successful in the past, and that they will continue to use and improve on it. He stated that the university is making "significantly more progress toward ensuring a truly high-quality distance learning experience throughout the summer for our students and our instructors." Classes will begin on May 18th and July 6th. For more information, please visit the University of Hartford's Summer Term Page
There is also a Facebook group, "UHart Teaching with Technology", serving as an online community for faculty member to support and learn from each other.