Earlier today, President Trump announced his intention to keep meat processing plants up and running, citing them as a "critical infrastructure." This news comes after multiple plants have been forced to close, causing many to speculate that a significant shortage of chicken, pork and beef products in the near future.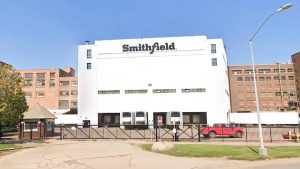 The lack of production stems back to multiple outbreaks of COVID-19, with employees being unable or sometimes even discouraged from following basic social distancing protocols. As a result of this, many unions are concerned that this order wouldn't be putting the safety of workers before reopening.
The order is meant to serve two functions: mandating that meatpacking plants and slaughterhouses stay open through the Defense Production Act, and reducing liability to these companies through guidance by the Department of Labor. At this time, the Trump administration has remained as to what will happen with companies undergoing an outbreak.