An online game named "Coronavirus Attack" has been blocked in China due to politically motivated content. In order to win the game players must stop 'selfish zombies" from escaping the country infected with the virus. Players in the game can also collect badges that include "Liberate Honk Kong" and "Taiwan is not in China".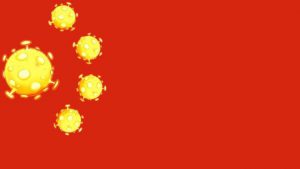 Creator of the game, MythZ, has told news source Abacus he created the game as a protest against the Chinese government. MythZ said he was unhappy on how the Chinese government had handled the pandemic.
Players have reported that the game uses the color scheme of the Chinese flag and virus-shaped animations in place of the flag's stars. The game has been flooded with negative reviews on Stream's store.
The games description reads; "A selfish-zombie virus has infected throughout the country. The virus carriers are attempting to flee the country. Your purpose is to prevent the selfish zombie virus carriers from escaping and infecting the world."