This Saturday, Congressman John Lewis passed away due to complications from pancreatic cancer. Lewis is remembered for his life of bravery, duty and perseverance as a civil rights leader during the movement for liberty for black Americans. In 1987, he was elected as a representative (Democratic) for the 5th Congressional District of Georgia and served the district until his death.
Mr. Lewis was the leader of countless nonviolent protests against de facto segregation and anti-black voting laws in the South. By putting himself on the front lines of the Civil Rights Movement, alongside the likes of Dr. Martin Luther King Jr. and Kwame Ture, Lewis suffered against extreme violence and odds to win an end to legalized segregation in the United States and gain true voting rights for black people in America.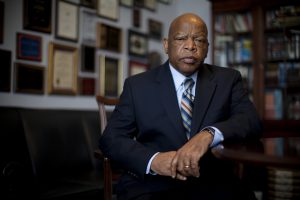 Lewis was born on February 21, in 1940, to sharecropper parents in Troy, Alabama. He gradually became aware of the racist divisions and the white-enforced limits to black liberty.
At six years old he had only ever seen two white people in his life. And at 16 years old, he was denied library cards from a whites only library, restricted to black bathrooms, seats, and schools, and was not able to vote, all due to Southern segregation laws.
A close follower of Dr. Martin Luther King Jr. since his famous Montgomery bus boycotts in 1956, Lewis met the man himself when he was 18. Through King, Lewis learned the philosophy of nonviolence, a philosophy he followed for the rest of his life. By the time he was 21, Mr. Lewis began to act on the front lines himself.
In 1961, he protested public segregation by sitting with fellow college students at white lunch counters in Nashville, and led the Freedom Rides, an integrated bus trip from Montgomery to Washington, D.C.
In 1963, Mr. Lewis acted as one of the "Big-Six" organizers and leaders of the March on Washington. There he spoke in front of 250,000 people alongside Martin Luther King's famous "I Have a Dream" speech as the youngest speaker; he was 22 years old.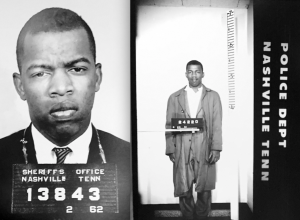 And then in 1965, he led a march for black voting rights across the Pettus bridge, where he faced the resistance of 150 Alabama State Troopers. Throughout each of these protests and countless others, Lewis stood up to police and counter protesters who cracked his skull, beat him with bricks and baseball bats, and tried to set him on fire.
When asked about the violence he endured, he said, "We were determined not to let any act of violence keep us from our goal. We knew our lives could be threatened, but we had made up our minds not to turn back."
In 1965, Mr. Lewis' unrelenting determination led to the attainment of his goal, when President Lyndon B. Johnson passed the Voting Rights Act of 1965, which prohibited racial discrimination in voting.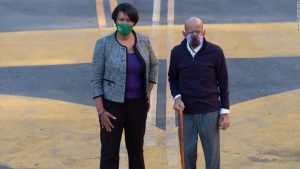 However, Lewis believed that inequality and prejudice against black Americans has not gone away since the passing of the act or any of its successors. One month ago, while he was battling stage-four pancreatic cancer, Lewis gave his thoughts on the ongoing Black Lives Matter Movement after visiting the newly named Washington D.C. plaza of the same name.
He told the Washington Post that he was "inspired" to see peaceful protests against police violence all over the U.S.
"It was so moving and gratifying to see people from all over America and all over the world saying through their action, 'I can do something, I can say something,'" he said in a podcast interview, "And they said something by marching, by speaking up and speaking out."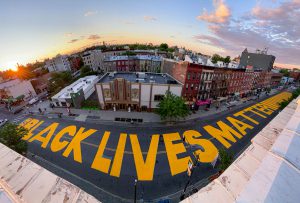 On President Trump's threats to use military force against recent protests he said this: "The American people are tired and they cannot and will not take it anymore. They have a right to organize the unorganized. They have a right to protest in a peaceful, orderly, nonviolent fashion… You cannot stop the people with all the forces you may have at your command. You cannot stop the people when they say 'No.' You must have the power. Now use that power to say 'Yes.'"
Mr. Lewis closed the interview with a message to anyone who has given their energy to protests and action and feels demoralized by the lack of results: "You must be able and prepared to give until you cannot give anymore," he said. "We must use our time and our space on this little planet that we call Earth to make a lasting contribution, to leave it a little better than we found it, and now that need is greater than ever before."
A documentary on the life of Lewis was released earlier this month, and there is an ongoing petition to the state of Alabama to rename the Pettus Bridge, named for Confederate General and former Ku Klux Klan leader, after him.