Coming into what many would consider the most unusual school year to date, UHart Reslife was faced with a daunting task: how to bring students together when there is a worldwide concern that seeks to keep people apart. However, along with juggling the chaos of move-in's and implementing Covid-19 policies, Reslife has risen to the challenge and started something that helps even those beyond campus boundaries: Food Truck Fridays.
I sat down with Head of Reslife Programming Alison Howard to learn more about why bringing food trucks onto campus has been a recipe for success. "We were trying to find a way to get people out, socializing on the weekends, but not like partying or doing anything that was going to be unsafe", she said. "So, free food is always a good hit, everyone loves free food!" I think it goes without mentioning that college students perhaps love this concept the most.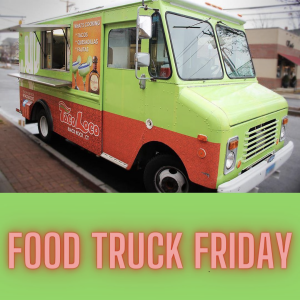 Alison explained that since August, Reslife has been reaching out to local food trucks, inviting them to campus and offering to pay for meals up front so that the first 150 students to arrive receive free food.
Other than experiencing a great student turnout, as almost every truck has hit this 150 mark, she claims that the truck owners have been wonderful to work with. "A lot of the businesses have been really excited about it because, as we know, small businesses have been struggling a little bit because of the pandemic," realizing this, Alison said that Reslife has been careful to welcome a new set of trucks every weekend, as to "spread the love a little bit."
Based on the response to the activity thus far, providing what Alison called a "win-win for both the food trucks and our students", she went on to say that the activity is expected to continue "post-pandemic" and become a UHart tradition in the years to come.
For more information on what food trucks to expect, make sure to follow @uhartreslife on Instagram and sign up for Reslife's text notifications.