April 13th turned out to be a very sad day for the NFL as former Quarterback Tavaris Jackson died in a one-car crash after striking a tree and overturning. The accident happened at approximately 8:50 PM and Jackson was pronounced dead at the hospital.
The former QB was drafted in the second round by the Vikings in the 2006 draft and started 12 games in 2007. He would go 8-4 in those games but would eventually go down to the Eagles in the Wild Card game that year 26-14.
Jackson's career lasted 10 years in the NFL as he played 5 years in Minnesota as a Viking and was then traded to the Seattle Seahawks in 2011. Although Jackson served as a backup for most of his career, his most productive year was in 2011 when he started 14 games and appeared in 15. In that year he threw 14 touchdowns. Russell Wilson would then take over the starting role and lead the Seahawks to a Super Bowl victory in 2014. Jackson served as the number two man that year, and earned the only Super Bowl ring of his career.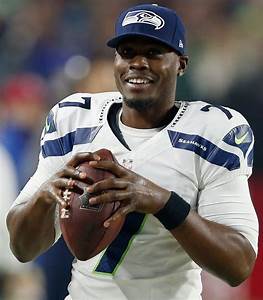 Jackson would finish his playing career with 17 wins and 17 losses as a starter. He appeared in 1 playoff game for each team and threw for a total of 7,263 yards, 39 touchdowns, and 35 interceptions.
Russell Wilson weighed in on Tavaris's death by tweeting, "TJack …you will be missed. Praying for your family. Love you man." Seahawks Coach Pete Carroll also stated, "A beloved teammate, competitor, and Seahawk."
After his NFL playing career was over, he was hired as QB coach at Tennessee State. He was a key factor in senior QB Cameron Rosendahl passing for 3,023 yards which stands for second in school history.
"We are devastated, said Tennessee State coach Rod Reid. He was an awesome young man and will be missed by our players, staff, and TSU family."