This Thursday afternoon, Ghislaine Maxwell, a British socialite, was arrested and taken into custody in her New Hampshire home by FBI agents. An indictment charges her with transporting a minor for the purposes of sexual activity and conspiring to entice minors to travel and engage in sex acts, with the allegations tying her to the sexual abuse scandal of her close associate, Jeffrey Epstein.
In 2016, Maxwell successfully defended against the same allegations put forward in the indictment. However, the federal investigation was compelled to arrest her for currently unknown reasons or evidence. Maxwell appeared in federal court in New Hampshire the day of her arrest, and is scheduled to be detained in New York and await further proceedings there.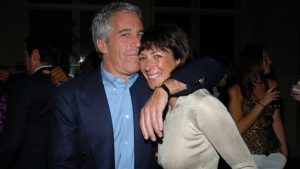 Since the beginning of their relationship in the 90s, Epstein and Maxwell have worked closely together. Over the years she has managed his estates, facilitated his social ties, and made him new ones. One investment banker who attended parties hosted by Epstein tells the Times that Maxwell "seemed to be half ex-girlfriend, half employee, half best friend, and fixer" to Epstein, and an employee at his mansion in Palm Beach called her the "lady of the house".
Maxwell's arrest comes luke-warm on the heels of Epstein's arrest and death approximately one year ago. But in the months since, federal agents have been keeping a close watch on Maxwell, as William F. Sweeney, Assistant Director in charge of the FBI's New York field office explains.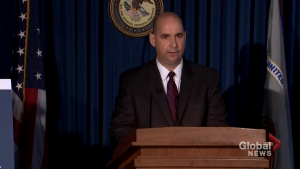 "We've been discretely keeping tabs on Maxwell's whereabouts as we worked on this investigation," said Sweeney, "And more recently, we learned she'd slithered away to a gorgeous property in New Hampshire."
In 2016, two women who put forward allegations of Maxwell's involvement in their sexual abuse by Epstein. She denied wrongdoing and was not criminally charged.
The indictment similarly alleges that Maxwell assisted Epstein in abusing underage girls. Specifically, it testifies that she would befriend underage girls by talking to them about their lives and taking them out shopping with Epstein. It goes on to say that after gaining a rapport and trust with these girls, Maxwell would pressure victims into allowing Epstein to sexually abuse them. After which, Epstein would offer money to the girls for travel and education opportunities, which Maxwell encouraged them to accept.
Assistant Director Sweeney did not provide further details about the work being done on the investigation around Epstein. "We moved when we were ready," he noted.
Shortly after Epstein was taken into custody in August of last year, Maxwell closed her advocacy group, the TerraMar Project, and in December of that year, she purchased the New Hampshire home through an anonymized LLC.