There have only been a select number of NBA Draft classes throughout the league's history that fans have a deep respect and admiration for. In 1984, the league introduced four future Hall of Famers. Michael Jordan, Hakeem Olajuwon, Charles Barkley, and John Stockton. These players became the faces of the league in the 1990s. When 1996 came around, four more future Hall of Famers entered the league. Kobe Bryant, Allen Iverson, Steve Nash, and Ray Allen. Each of them helped define the 2000s era of NBA basketball and continued to spike the popularity of American basketball. In 2003, a new generation of fans was introduced to LeBron James, Carmelo Anthony, Chris Bosh, and Dwyane Wade, who continued to carry the torch and influence the current landscape of the sport. The 2023 NBA Draft this past June, could be the next entrant in this prestigious group because of the high-end talent at the top, and deep depth throughout. Some of these players could be contributing this upcoming season. Fans should get to know their names, current strengths and weaknesses, and how they can help the teams they are on right now and in the future.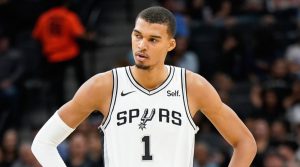 Victor Wembanyama, San Antonio Spurs
The San Antonio Spurs won the lottery when they landed the number one overall pick and landed the most hyped prospect since LeBron James in France's Victor Wembanyama. Simply put, there is no other player in the world quite like him. Standing nearly 7 ft 5, Wembanyama has special height but also has special athleticism for his tall stature. When combined with his skills, this truly makes him a franchise cornerstone. Wembanyama glides on the court and moves very gracefully for someone his size. His play style is a combination between Kevin Durant and Kristaps Porzingis. Like Durant, he can take defenders off the dribble, using a tight handle and mid-range side-step jumpers. Like Porzingis, he can defend the rim well, as a deep range from three, and can be used as a major lob threat because of his size and long arms to reach imperfect passes. There are not a whole lot of negatives to his game talent-wise. The only thing preventing him from NBA success will be injuries. Wembanyama should help the Spurs right away and should make them a play-in team contender all season long.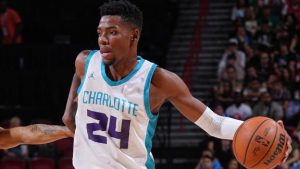 Brandon Miller, Charlotte Hornets
The Charlotte Hornets surprised people when they selected Brandon Miller from Alabama. Pundits thought the Hornets reached when it happened, but Miller can live up to his billing in my mind. Miller is a big wing, whose strength is scoring. He was a three-point sniper in college but he was a mid-range master in high school. His scoring instincts are reminiscent of similar high-scoring wings in today's NBA like Paul George and Jayson Tatum. Miller is also a great passer and unselfish which bodes well for him fitting into most NBA offenses, and he can protect the rim well at 6 ft 9. His main weakness is athleticism and scoring at the rim. Miller is not a terrible athlete per se, but he struggles with efficiency at the rim, which is not great for someone his size. I think that weakness will limit him from reaching a Paul George ceiling, but I think a more realistic expectation is Danny Granger. Granger wasn't a super athlete, but before injuries ruined his career, Granger was a pure big shooter, who averaged 25 ppg at his peak. I think that is attainable for Miller, and the Hornets would take that outcome. The Hornets are in desperate need of some impact talent to help LaMelo Ball. Miller will be a great supporting piece to help Ball as a reliable shooter who can space the floor to make the offense run smoother. The Hornets should be a play-in contender and Miller should help immediately.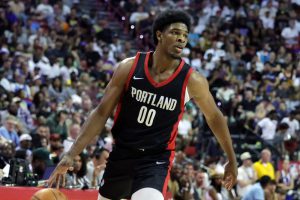 Scoot Henderson, Portland Trail Blazers
The NBA is phasing out undersized point guards, but Scoot Henderson is an exception. After spending two years developing in the G League with team Ignite, Henderson is ready to take the reins from recently traded and franchise icon Damian Lillard. Henderson is a smart passer in the pick and roll who plays with great pace. He has a great mid-range jumper too that has shades of Chris Paul. His athleticism is what separates him from his contemporaries. Chiseled and built, Henderson when he gets a full head of steam will throw it down with no mercy. He plays hard on defense as well and uses his long arms to his advantage. Henderson plays with a passion and swagger that players gravitate towards. In an exhibition game last year, Henderson went head-to-head with Victor Wembanyama and his French team. Not only did Henderson hold his own, but in parts of the game, was outplaying Wembanyama. His alpha mentality stood out in that setting and stuck with executives up until draft day. Henderson's weakness of being undersized at 6 ft 2 may hamper him during the first couple of months, but with his experience playing with professions for the past two years, the transition should be easier compared to others. Henderson will play a major role with the Trail Blazers and they should be an interesting team to follow in the years to come.
Amen & Ausar Thompson, Houston Rockets and Detroit Pistons
The Thompson twins are special athletes with High basketball IQ's. Spending two years developing at Overtime Elite in Atlanta, they did not play equal competition compared to the rest of the prospects in this draft. However, their skills are very real and their work ethics are storybook. Amen is wiry and fast, and plays confident and flashy. He makes terrific passes from many different angles, and he uses his 100th-percentile athleticism to get to the rim at will. Amen's struggle is shooting, as he struggled to find any consistency. Ausar is not the best shooter ever either, but he was better than Amen and the form was way more fluid and repeatable. Ausar is a step behind Amen with his passing instincts and speed, but he rebounds well and plays smarter and more safely. Ausar has the higher floor because he is more well-rounded and will play better in the NBA from the jump. The Detroit Pistons need highly intellectual players around Cade Cunningham and Jaden Ivey, and Ausar could help do the dirty work in year one. Amen will need more time, but he will benefit from running the second unit off the bench for the Houston Rockets, learning under Fred VanVleet. Both teams can be play-in teams, and each of them can benefit from a Thompson twin.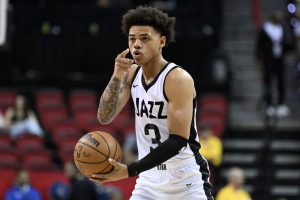 Keyonte George, Utah Jazz
The Utah Jazz landed the steal of the draft in my opinion, landing Baylor guard Keyonte George at 16th overall. George is a player who reminds me a lot of Donovan Mitchell. Standing at 6 ft 4, Keyonte George is a talented true three-level scorer. He is a terrific shooter from deep, whose confidence shines, who can also operate effectively in the mid-range, similar to the better scorers in the NBA. He was able to drop some weight and gain some athleticism after his first college season, which has helped him become more effective in scoring inside at the rim. He also shows great ability to get to the free throw line and get easy points, another trait the best NBA scorers possess. The real surprise George showed at Baylor was his passing instincts. While not perfect, he was able to show he could make high-level reads and proved he was more than just a pure scorer, and could potentially run the point with more experience. On the downside, his defense is not the best right now, and there are concerns about whether he can handle being a point guard full-time, but the shooting floor with the passing flashes made George a top-10 pick in my eyes. With George falling to 16th, he can take his time and not have the pressure on him as much, as he grows in the Jazz system. George will start off the bench and he will help the Jazz become a real contender in the Western Conference right now, who in a couple of years have the chance to start.
Others to keep an eye on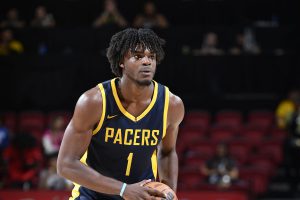 Jarace Walker, Indiana Pacers
Walker is a big athletic forward who shows signs he can help the Pacers right away, while also developing skills that will help him in the future. Walker can pass effectively and creatively, scores well from the inside and mid-range, and plays hard on defense. Coming from the University of Houston coached by the tough-minded Kelvin Sampson, work ethic and motor will not be an issue. His developing three points will be huge for him, to reach his maximum ceiling of a Paul Millsap/Antoine Walker hybrid.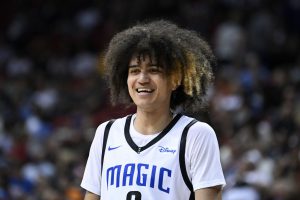 Anthony Black, Orlando Magic
Compared to Josh Giddey, Black is a big pass-first point guard who struggles to shoot right now. He will come off the bench in Orlando for now, but if his shooting improves, there is a chance he will start for the Magic down the road.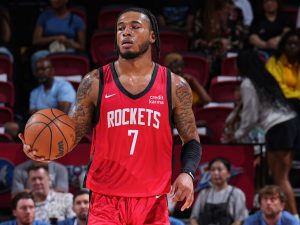 Cam Whitmore, Houston Rockets
A highly athletic wing who has massive upside scoring at the rim and shows budding off the dribble shooting. Whitmore is young and still developing a good feel for the game, so he will come off the bench to start the year for Houston. In time though, there could be an awesome supporting piece with a Gerald Wallace ceiling.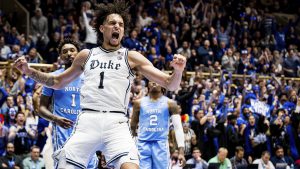 Dereck Lively, Dallas Mavericks
Lively is an awesome defender at the center position, who is a big and mobile rim protector. His offense is confusing as he showed he could shoot threes in high school, but never really showed that at Duke. Even if Lively does not end up being a shooter, he will help become an important lob threat that will help Luka Doncic right away. He could be a modern-day Tyson Chandler.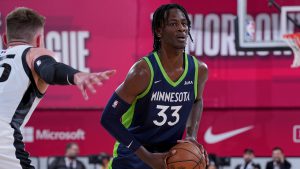 Leonard Miller, Minnesota Timberwolves
Forwards who play hard, rebound well and show scoring and passing flashes at 6 ft 10 are very usually good bets to be productive in time. Leonard Miller has that ability and has shown tremendous improvement in a short amount of time since being an unknown to NBA scouts only two years ago. Expect Minnesota to start him in a couple of years as he continues to gain experience.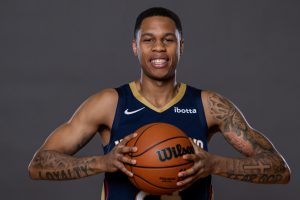 Jordan Hawkins, New Orleans Pelicans
A UCONN standout and National Champion, Hawkins creates his offense by running around the court and getting open threes. He will be an instant impact role player who will help space the floor for Zion Williamson and Brandon Ingram for the Pelicans.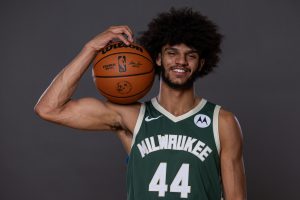 Andre Jackson Jr., Milwaukee Bucks
The ultimate connecting piece for the UCONN National Champions, Jackson's biggest strength is passing in the open court. He makes smart reads and creates offense for his teammates in big consequential runs. If he can fine-tune his shooting to be average, he will have a long NBA career as a key bench piece.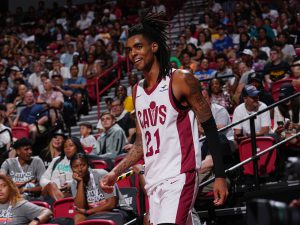 Emoni Bates, Cleveland Cavaliers
Bates has had a long and winding road to get to this point, but he is in a great spot in Cleveland. Bates can shoot the rock effectively and confidently like not many players his age. He can shoot a variety of shots from spot ups, off screens, and off-the-dribble from deep. If Bates can become an average defender, in time he can be a deadly offensive weapon who can benefit from playing with great advantage creators like Donovan Mitchell and Darius Garland.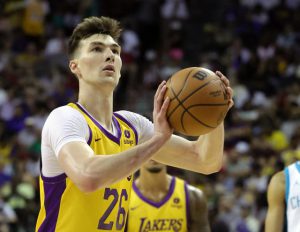 Colin Castleton, Los Angeles Lakers
Undrafted out of Florida, Castleton could have a long NBA career as a backup big. He is smart, makes good reads, and has got a good push shot to boot. The offensive at Florida ran smoothly with him in the game, and Castleton could help the Lakers bench unit do the same thing right now. Isaiah Hartenstein is Castleton's potential upside if he gets his chance.