Lorna Breen, an ER doctor at Columbia University Irving Medical Center and New York-Presbyterian hospital system New York City committed suicide earlier this week. She worked in the emergency department and that she was overworked to the brink of exhaustion.
New York City has become the epicenter for COVID-19 cases in the United States. Currently, there are over 167,000 active cases in New York City alone.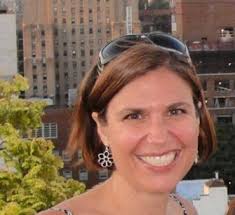 In an interview, her father Phillip Breen stated, "She went down in the trenches and was killed by the enemy on the front line. She loved New York and wouldn't hear about living anywhere else. She loved her coworkers and did what she could for them."
Her father also said that she and her colleagues were pulling 18-hour shifts and occasionally sleeping in the hallways.
Breen contracted Covid-19 earlier this month and took almost two weeks off to recover. Once she recovered and was able to go back to work, she couldn't make it through a 12-hour shift. She felt obligated to get back in there to help her colleagues. One of her colleagues suggested she visit the rest of her family in Virginia.
While in Virginia, she was hospitalized and treated for exhaustion. Her father added that this was in the same hospital where her mother worked as a doctor. Last weekend, she left the hospital and went to stay with her sister.
On Sunday, the Charlottesville Police Department responded to a call for medical assistance. The victim was identified as Breen and she was rushed back to the hospital where she later succumbed to self-inflicted injuries.
The New York City hospitals where Breen had worked released a statement regarding her death. "Words cannot convey the sense of loss we feel today. Dr. Breen is a hero who brought the highest ideals of medicine to the challenging front lines of the emergency department," they said. "Our focus today is to provide support to her family, friends, and colleagues as they cope with this news during what is already an extraordinarily difficult time."