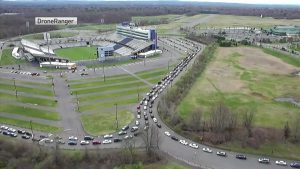 The food drive is aimed to help out local food donation companies such as Foodshare and the CT Food Bank. Both of whom help provide food to those in need across the state of Connecticut. Recently, both companies have reported a drastic increase in demand placing an unprecedented strain on demand.
In a recent survey conducted by Foodshare, 71 percent of households attending their food distributions have either lost their jobs or had their hours cut due to the Covid-19 pandemic. Grocery stores have less unwanted food to donate and demand has increased drastically. Foodshare's warehouses, which are normally stocked with food donated from grocery stores and restaurants, are now nearly empty.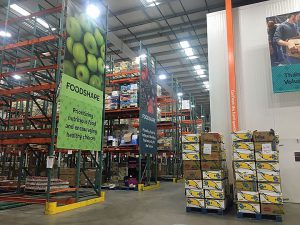 As a result, Foodshare has been spending more than $50,000 a week on purchasing food to provide to local communities. Lines outside Foodshare donation centers have increased drastically with no end in sight. Meanwhile, the CT Food Bank has seen the number of visits to its programs rise as much as 50% in the past several weeks.
"During these unprecedented times, NBC Connecticut and Telemundo Connecticut, along with our partners, have a common goal, which is to connect our communities with the food provisions and resources they urgently need." said Diane Hannes, president and general manager of NBC Connecticut and Telemundo Connecticut." Ending hunger is a cause very near to our heart, and now more than ever, we ask our viewers to help us in making sure that our neighbors, friends, and families don't go hungry. Together we can continue to build a healthier community!"