This past Tuesday, a joint North and South Korean embassy building was destroyed by North Korean forces. The embassy, which was out of commission, was a part of a demilitarized zone opened in 2018 in an effort to find peace and cooperation between the sister countries. This office was a key location for diplomatic meetings, where NK Leader Kim Jong-Un met with U.S. President Donald Trump among other ambassadors from SK to peacefully negotiate. The embassy's destruction is a negative development, as it comes despite efforts from South Korean President Moon-Jae to encourage cooperation from the North.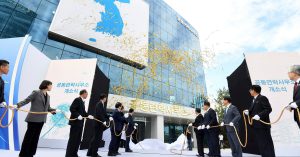 The Korean Central News Agency stated that the office was blown up to force "human scum and those, who have sheltered the scum, to pay dearly for their crimes". The incident comes after North Korean defector-led groups have continually sent packages from the South into the North. While not directly stated, many sources assume that this comment was in reference to such groups.
Kim Yo Jong, the Supreme Leader of NK's sister, issued a statement four days before this, noting that the embassy was "useless" and warning of its soon to be destruction. She added that she had instructed the NK military to prepare for a "hostile action" against the South.
Early last year, President Trump met with Un to discuss a plan to restore trade between the nations. The United States would grant trade concessions in exchange for North Korea's cease of manufacture of nuclear and missile weapons. However, there were disagreements between the leaders and they both left the summit with no definitive progress. After multiple months of little to no developments, North Korea announced that it would end negotiations if concessions were not offered by the U.S. by the end of 2019. 
Many cite the tipping point for this breach of peace as the result of packages sent by defected North Korean groups of political pamphlets, American currency and thumb drives containing South Korean TV.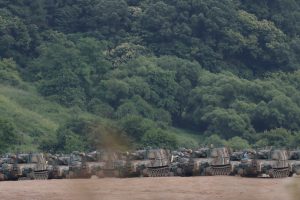 South Korea activists prepared to distribute similar pamphlets which shared critical opinions of Leader Kim Jong-Un on human rights. In response, the North Korean government called on South Korean law enforcement to put an end to the distribution, threatening to cut ties with the country if it was not handled. The South Korean government later banned the distribution of pamphlets and has dispatched police to investigate the matter as of last week.
As of now, South Korea has no intention of retaliating. Kim You-Geun, a representative of South Korean National Security Council, stated that NK would of course be held accountable for the consequences of their attack, and warned that the U.S, a South Korean ally, would take action if the North provoked the nation further.