Last Friday, The New York Times broke news that a Russian military intelligence unit had sent and payed bounties on U.S. and NATO troops to Taliban-associated militants in Afghanistan. They stated that investigators were currently looking into at least two deadly attacks on American soldiers in Afghanistan, including a car bombing in April 2019 which killed 3 U.S. marines on Bagram Air Base.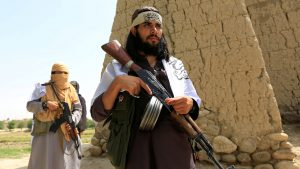 The Times has not named its sources on the report, citing "American officials" and indicating at least one anonymous insider. Evidence to substantiate the claim however includes the arrest of multiple individuals in the region over the past 6 months for transferring money using both the informal "hawala" system and half a million U.S. dollars, a practice which was discovered during a raid of the home of one of those involved.
On Saturday, Zabihullah Mujahid, a spokesperson for the Taliban, denied the claim, stating that Taliban fighters did not receive rewards from any foreign agency to kill U.S. troops. Russian officials later reaffirmed this claim.
Since coming to light, the news has also sown discord among members of congress about transparency on the intelligence, both on the part of President Trump, and the larger intelligence community.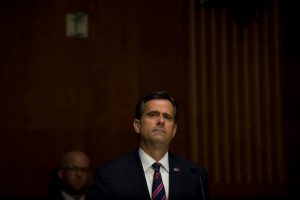 On Monday, Director of National Intelligence, John Ratcliffe stated, "We are still investigating the alleged intelligence referenced in recent media reporting, and we will brief the president and congressional leaders at the appropriate time." Trump has also stated that neither he nor Vice President Pence were briefed on the intelligence. However, the article reports that Trump received the information as early as February of this year.
Some Senate and House Democrats are criticizing Trump based on the claim. Senator Adam Smith (D-Washington), Acting Chairman of the House Armed Service Committee said, "Acting on this information could have saved lives. Yet, President Trump claims he had no prior knowledge of the bounties…"
In response to the release, today, several Republican senators, Director of National Intelligence John Ratcliffe, and Director of the Central Intelligence Agency Gina Haspel, along with other members of the intelligence community, met for a briefing at the White House. A number of Trump's outspoken supporters were also in attendance.
After the briefing, some present figures spoke on the information presented. Senator Joni Ernst (R-Iowa) said this, "I think that reporting is wildly inaccurate… I know that evidence is not corroborated." While others, like Senator and Acting Senate Intel Committee Chairman, Marco Rubio (R-Flo.), remained skeptical, "I think that almost every report on purported intelligence information is inaccurate, not because the reporters are wrong, but because it misunderstands the purpose of intelligence products. There's a big difference between analysis and raw intelligence," and conversely continuing to affirm that the groups in Afghanistan known to target U.S. troops may "very well at times be acting as proxies," and that "Congressional leaders knew this, have known this or should have known this for a very long time."