At this point, it's common knowledge that the COVID-19 pandemic has been an unprecedented shakeup in the lives of small business owners across the nation. Arguably, it's impact can be seen most clearly in the restaurant industry. When COVID came to the US last March, Many restaurant owners like were forced to close their dining rooms and move to a take-out only model in accordance with COVID-19 Restrictions. Joe Ferrentino, affectionately known as "The Boss" of Angelina's Pizzeria in Hartford Connecticut is one such restaurant owner.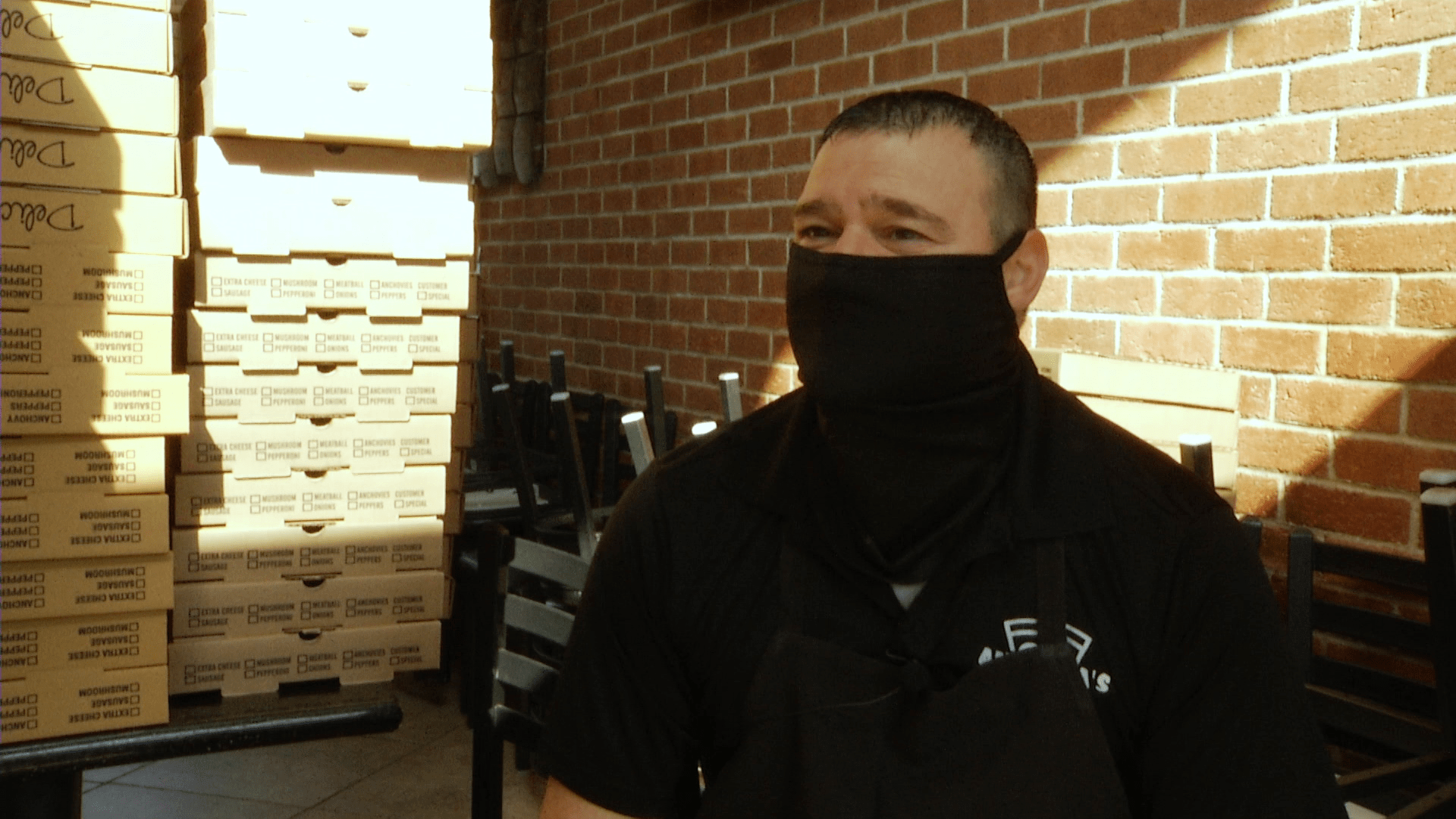 Prior to the pandemic, Angelina's was known for offering the "biggest slices in town". They'd thrived on a healthy balance of both takeout and dine-in orders for over two decades. In the early days of COVID, many people were apprehensive about even leaving their homes to grab take-out orders. Since they lacked a delivery service, Angelina's took a massive financial hit. In an effort to offset this, Ferrentino turned to services like Uber Eats, Slice, and Doordash for the first time in his restaurant's history. Luckily, this move paid off, and Angelina's was able to bounce back to a comfortable level of business in a matter of months.
Now that vaccine distribution is well underway, Angelina's has seen a boon in business and regulars are clamoring for Ferrentino to reopen his restaurant's once-popular dining room. While this is an eventual priority for the business, Joe stated that he isn't quite comfortable with a full-scale reopening yet. Angelina's has been completely retooled for take-out and delivery, with a plexiglass divider that would make counter service a logistical nightmare. That said, Joe made a point that he will work to transition to a more traditional model when state restrictions loosen on May 19th
As restaurants across the state work to transition back to full capacity. they have been faced with the rather unique issue of staffing shortages. According to UHart economics Professor Ben Brewer, the restaurant industry is down 2,500,000 jobs since last March. He provided a pair of hypotheses for why this may be the case. The first, and simpler explanation stems from the massive COVID surge that the US saw over the winter. Many former and prospective employees, especially those with preexisting conditions have grown to see service work as more trouble than it is worth and would rather wait until COVID numbers die down before working in such a socially-demanding position.
The second hypothesis is what Ben calls the "YOLO Economy", a newfound sense of adventure among former service workers.  According to Brewer, the time that service workers spent unemployed during the pandemic became a period of reflection. They grew tired of their rote, routine-based lives and began to pursue ventures that they were legitimately passionate about. They've started to view their lives as short and abhor the idea of wasting time Many former service workers moved, got an online education, and started practicing trades. Despite the fact that their old positions are becoming available again they have  absolutely zero interest in returning. Brewer sees this shakeup as something that the restaurant hasn't seen since the Great Recession from 2007-2009. Only time will tell how far-reaching it's effects will be.