Craving some southwest around sundown? If your answer happens to be yes then you're in luck. Starting on Monday, March 21st, the Moe's in UHart's Gengras Café will remain open from 11:00 a.m. to 6:00 p.m. on weekdays, a marked increase over the past year-and-a-half's 2:00 p.m. closing time. On Fridays however, the Café will still close at 2:00 p.m.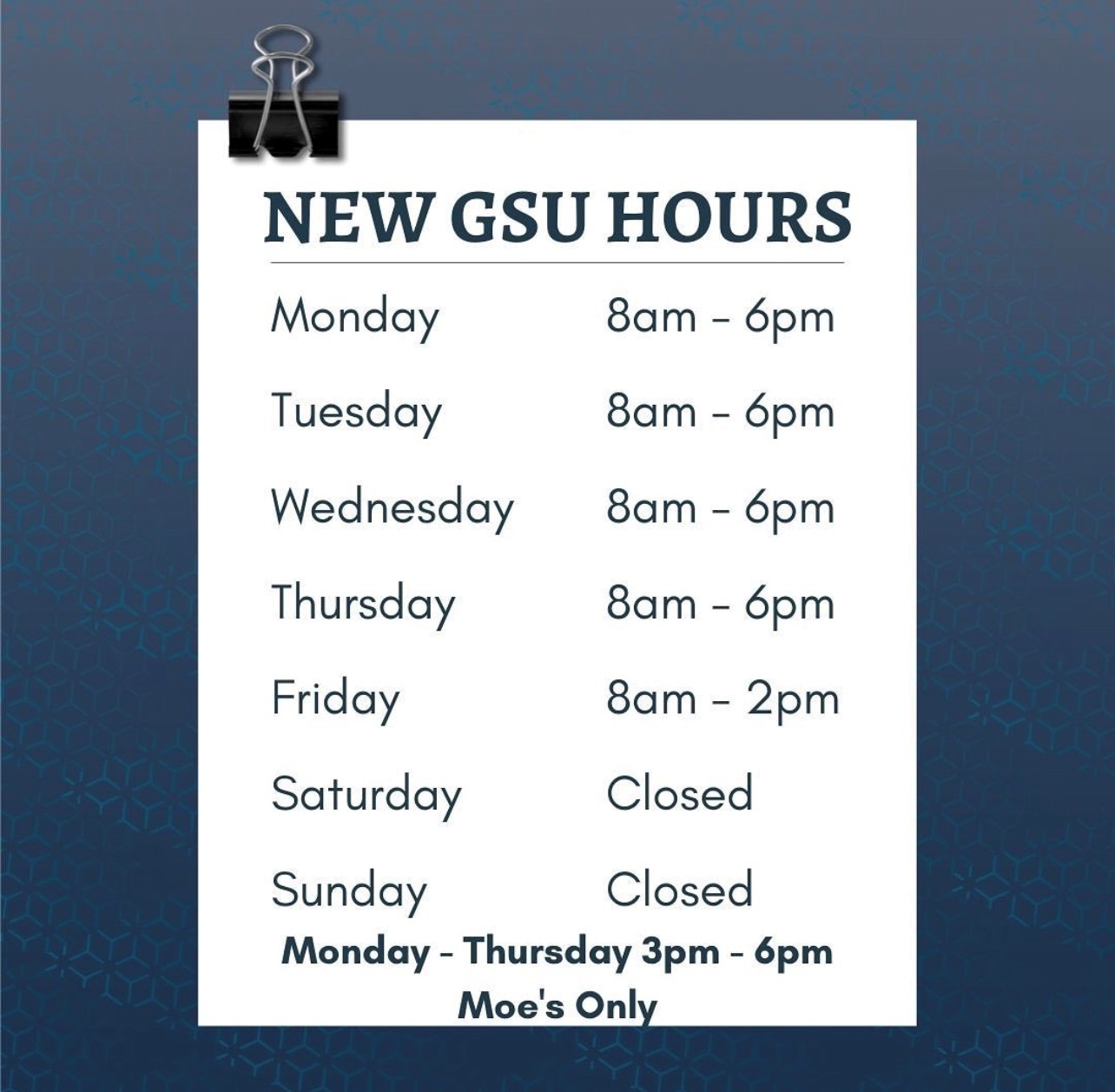 Gengras Café's measly 4 hours of daily operation quickly grew into a point of contention among the student body. Prior to the pandemic, GSU Café's Moe's was open until 7:00 p.m. This made it a popular spot for both commuters and residential students to grab a bite to eat both in-between and after evening classes. As the only location to offer full meals on the academic side of campus, many had grown reliant on Moe's and viewed its operating hour adjustment as an added inconvenience to an already unpleasant year.
According to Student Government Association Executive Vice President Deja George, These grievances eventually reached a boiling point when SGA President Valentina Jimenez attempted to meet with representatives from university food provider Aramark to discuss the possibility of extended hours. While the company's on-campus liaisons eventually agreed to a meeting, it was continuously pushed off citing "scheduling conflicts" and general busyness.
This forced a change of strategy, culminating in SGA's unanimous vote to pass "resolution 002" which formally demanded an extension to the eatery's hours. Along with the resolution came a Change.org petition which illustrated that the desire for reasonable dining hours stretched far beyond the members of SGA. Spearheading said petition was SGA chief of staff Kevin Lopez. Lopez has worked tirelessly to revitalize the student government following both COVID restrictions and last semester's shift away from direct budget allocation.
These changes have done little to stymie the representatives of SGA who have adopted a new model heavily based on student advocacy. Now, the organization hopes to bring about positive changes on campus through negotiation with administration and contractors like Aramark. "Things have been moving kind of slowly with SGA" said Lopez. "This semester we have some new people on the E-Board including myself and we're making some really big strides".
Kevin was quite correct as SGA's petition to extend the dining hall's hours was an overwhelming success, garnering over 1000 signatures in less that two weeks. On February 15th, 2022, Aramark met with SGA representatives. A compromise was met and the Café's new business hours were agreed upon.
As we approach the end of this semester, SGA has set their sights on UHart's village laundry rooms, calling attention to a number of issues regarding the quality and quantity of their machines. The organization has urged students to share their suggestions, grievances, and overall experience with on-campus laundry facilities via Instagram @uhartfordsga