Last Friday, the university unveiled the first official set of revisions to it's strict guest policy. Throughout the week we spoke to freshman and upperclassmen to get a more personal look at the ways in which these changes have affected campus life. The revised policy applies to students in Hawk Hall, and Neighborhoods A through F.  Residents are now allowed to host a single guest in their room. That guest however, must be from the same floor.
Many of the freshmen we spoke to were gathered outside of University commons. There was a sense of optimism regarding the new regulations, especially as we approach the weinter."It's good that people get to socialize a bit better. It's getting colder so less people are outside." said Ethan Goldstein, a first year student. some freshmen like Daja George believed that we should still air on the side of caution. "they are definitely a step in the right direction but we should stay vigilant because we are living in COVID times" she said, reminding students that the virus is still a present threat.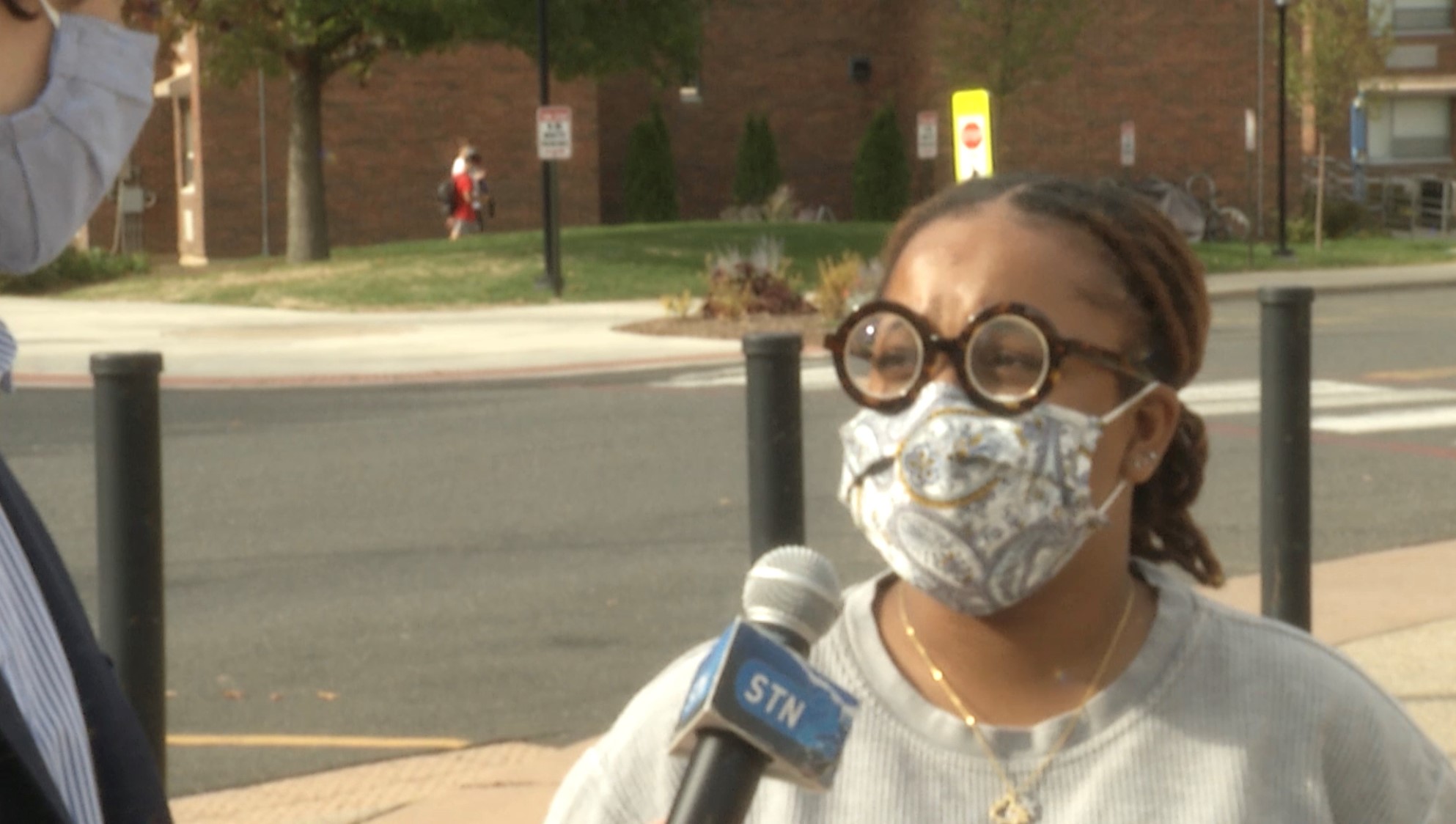 Despite the general consensus being positive, a few students offered suggestions on future revisions to the guest policy. Jacob Zappone believes that guests should not be limited to their host's floor and building. claiming that it will help freshmen "grow their social circle". He believes that this will not increase COVID transmission risks if the limit remains at one guest. Another freshman, Adiar Bel suggested that residential common rooms should be reopened citing struggles interacting with her classmates after classroom instruction ends. Bel shares a major with the students on her floor so she believes that her common room's occupancy limit is redundant.
Students in apartment-style living have notably been omitted from these revisions. As a result, the lives of upperclassmen have been largely unaffected. President Woodward's official statement claims that this is because students in apartments have not been establishing the same isolation as freshmen who are stuck primarily singles and doubles.
Despite not being included in the regulations, Senior Stephen Root expressed happiness for the freshmen.  "think its' good for the freshmen the new policy because they all lived in singles for the most part so now they'll be able to have at least someone in their room." he said. Senior Edoardo Mozzato expressed hope that the regulations will eventually extend to all residential buildings stating "I do wish that park river and even the villages could probably get some of that because some of these people, it'd be nice to be able to pop into a room and say hi.