Earlier this week, I caught up with Mary Brodeur, a special-ed. teacher  at Sarah Noble intermediate school in New Milford to get a unique perspective on the ways in which more specialized forms of schooling have been impacted by the pandemic.
Sarah Noble educates students from Grades 3-5, and is home to a comprehensive special education department. The most prevalent change as a result of COVID-19 has been a switch to a hybrid learning model  in which each half of the class alternates between in-person and online education. This is a double edged sword according to Brodeur.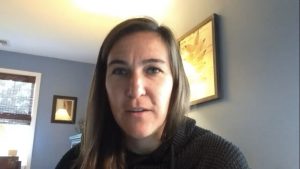 Smaller class sizes allow her to make accommodations for the specific needs of students, yet those same students struggle during online instruction. "These are kids that need a structured environment. If they're only in two days a week and online other days, I think that in some ways it's affecting them more" said Brodeur, who believes that some of her students are struggling with online instruction. Sarah Noble does provide an option for 100% in person instruction, yet students must meet specific criteria.

The Hybrid model was placed under serious strain during the first week of the semester. A spike in New Milford COVID cases forced the newly reopened Sarah Noble to temporarily shut it's doors. This unfortunately caused some students to fall behind their peers for a few weeks.
In the classroom, PPE (personal protective equipment) requirements have posed a unique issue for instructors that need to respond to any mental crises experience by their students. Donning a mask, gown, and face shield is an involved process that makes children wait to receive help, and may expose them to ridicule from their peers. "How do you do that without pointing out that this is the kid that has special needs" said Brodeur.
Despite the issues risen by Brodeur, she believes that the policies are necessary, and that her students are doing an excellent job at adjusting, claiming that "They just jumped right in there." Although the COVID situation ever changing, Brodeur and the faculty at Sarah Noble are "Just taking it one day at a time". They believe that focusing on the present will provide the best experience for all students.