A few years ago, the University of Hartford Dining Services decided to put a night together for students to dine in a restaurant-like manner — without even having to leave campus. The workers behind Dining Services wanted to do something special for students and create an event the staff would also enjoy…that was how PDR Night was born.
PDR Night consists of a three course meal at a sit down dinner in the 1877 club, which is located adjacent to the Harrison Library. Once sat down, the guests are presented with a menu to pick and order from. In the early stages of PDR Night, there was themed meals such as Italian, French, etc. After those first couple of nights, the chefs decided to cook what they loved to cook, and the diverse menu was born.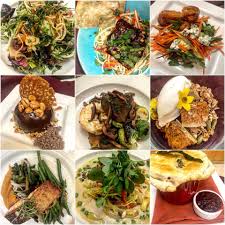 No meals are served twice at PDR night. If they are, they are spread out far apart from the last time they were offered. The chefs come up with elaborate meals that they believe the students will enjoy which–let me tell you–they always do.
For the first few PDR nights that were offered, Dining Services Operator Mr. Jeffrey Leblanc said it was hard to fill up reservations, and he said he would have to reach out to different organizations on campus to ask if they would like to dine. However, after the first few dinners, PDR Night became a campus sensation and reservations filled up in a matter of hours.
Students particularly enjoy PDR Night because they get to dress up and have a sit down dinner without even having to leave campus. "It's tradition for me and all of my friends to go altogether," said freshman student Kendall Julia. "It is a bonding experience".
However, because of the COVID-19 pandemic and regulations on campus, some parts of PDR Night have been changed. Before, reservations were able to be made for groups while tables for only two are now allowed. Plexiglass lines the table to help prevent the spread of germs between guests, and the occupancy of the room is smaller, with only 3 seats of 20 people can be filled during the night.
Unable to host more people, the chefs of PDR Night started what is called the "Ghost Kitchen". The Ghost Kitchen is basically an online food ordering service. One would place their order online, then pick it up from the 1877 club. There is no seating for those who order through the Ghost Kitchen – it is just grab and go.
Although there will be no more PDR Nights this semester, there will be many more in the Spring. If you wish to sign up, make sure you do it as quickly as possible when the reservation link is posted.