The Black Student Union was founded in 1964 making it one of the oldest recognized organizations on campus.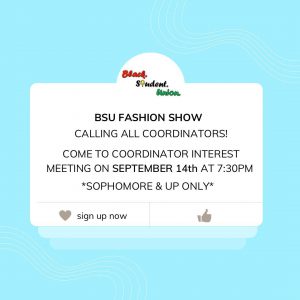 They hosted their Color Wars Party on Friday, September, 16th from 10pm-2am, with special guest DJ Linx from New York. The party atmosphere gave students the opportunity to make friends with people of all ages at the University.
BSU president, Paquiana Wilson, encourages students to get involved in activities to build a campus community. She stated in an interview, "We really emphasize that with our fashion show, our parents and alumni dinner. We try to get back alum to create a community on campus to help students network."
The organization also hosted the Jump N' Wave parade in collaboration with the Student Government Association and the Caribbean American Student Association on Saturday, September 17th from 3-8:30pm. The first 250 guests received a free parade exclusive bag and T-Shirt.
Wilson hopes to see more people come out to BSU meetings and have fun around campus.