A second mass shooting in the United States in 24 hours has occurred in Dayton, Ohio early Sunday morning on August 4th. The shooting took place in a nightlife area known as the Oregon District, leaving 9 people dead and 26 wounded.
Six police officers responded to the shooting and within 20 seconds of hearing gunshots, police engaged with the suspect and then shot him shortly after. The suspect is identified as 24 year-old, Connor Betts. The FBI and local law enforcement authorities have served a search warrant at the shooter's home in Bellbrook, Ohio.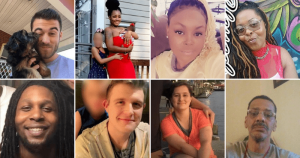 The nine victims deceased ranged in age from 22 to 57 and authorities claim the shooter's 22 year-old sister, Megan Bett's, was among those killed. Dayton Mayor Nan Whaley, said 27 people were treated for injuries and 15 people have been discharged from various hospitals.
Dayton Police Chief Richard Biehl, said a motive behind the shooting cannot yet be determined as there is far too much information to review.