This Tuesday, The much-derided "Parental Rights in Education" bill was passed by Florida's State Senate. The measure, which detractors have deemed the "Don't Say Gay" bill will ban any course curriculum discussing gender identity and sexual orientation from kindergarten through the third grade, effectively prohibiting the mention of LGBTQ topics. additionally, the bill will enable parents to sue school districts for failing to alert them to "critical decisions affecting a student's mental, emotional, or physical health or well-being", a move that critics believe may force educators to out their pupils. Florida Governor Ron DeSantis (R) is expected to sign the bill into law, meaning that it will take effect this July.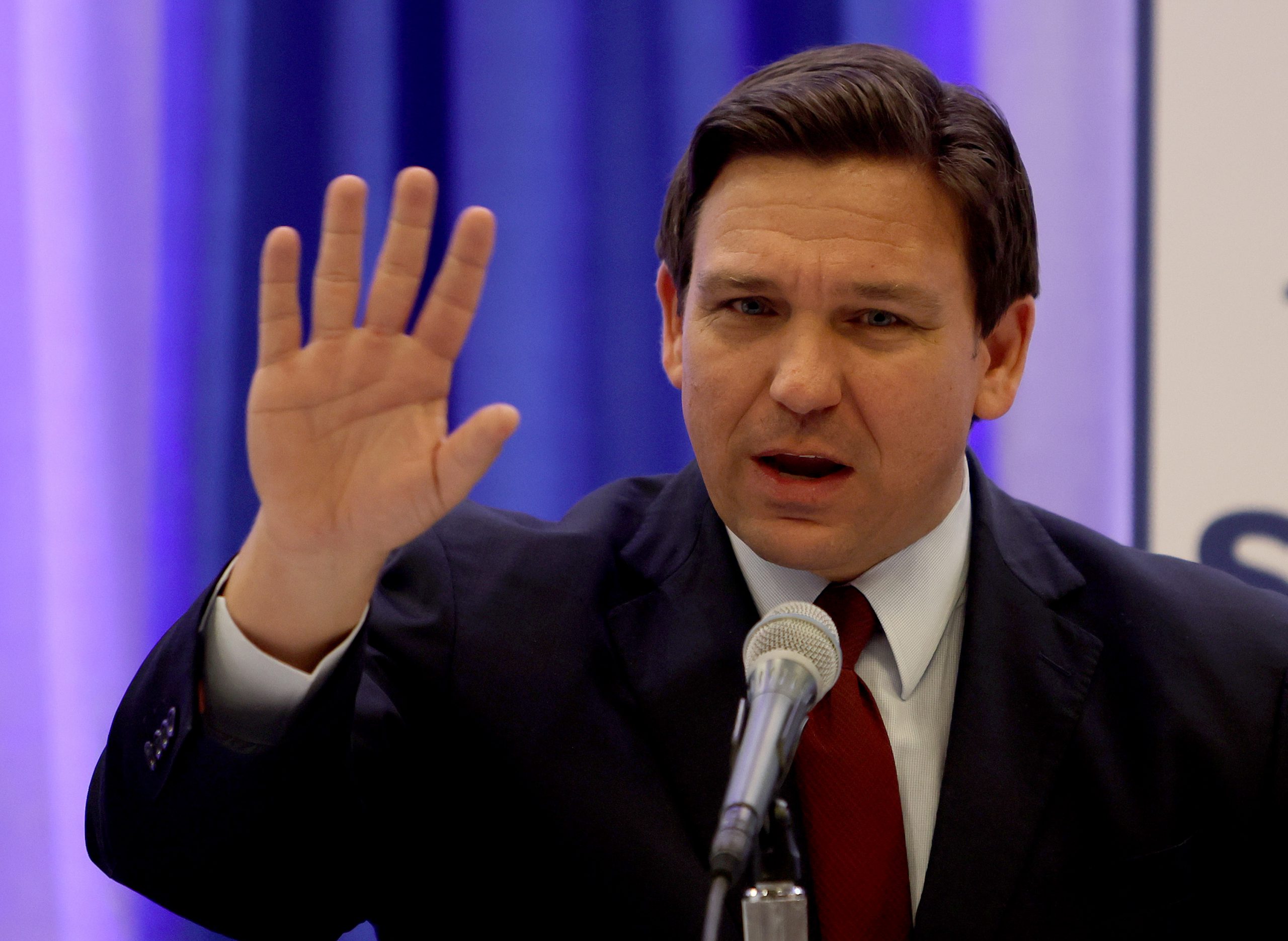 Republican lawmakers including the bill's sponsor Rep. Joe Harding have stated the legislation seeks to "empower parents" by allowing them to choose when to introduce certain topics to their Children. Opponents, however, have cited its apparent bias against the LGBTQ community and vague language as points of contention. One such opponent, openly-gay Florida high-schooler Jack Petocz has called attention to a passage that extends the curriculum ban to any grade that is not "age-appropriate or developmentally appropriate for students in accordance with state standards". In an interview with ABC on Wednesday, He shared his fears that this vague wording may be used to completely eradicate LGBTQ discussion in Florida schools.
During a press conference Monday, Governor DeSantis spoke out in favor of the bill, accusing media organizations of pushing a "false narrative" and attributing much of its criticism to misinformation. This did little to dissuade Jack, who wrote to DeSantis in an attempt to schedule a meeting that would discuss the personal impact the bill may have on LGBTQ students and their families. DeSantis' administration has yet to respond.
In a more traditional form of protest, Petocz and a number of student activists have organized rallies across the state. During a protest at Flagler Palm Coast High, Jack's school, administration attempted to shut down the gathering and confiscate pride flags being handed out by students. Petocz resisted and was promptly suspended. Massive walkouts opposing the bill have become a common sight at Florida schools with notable examples taking place at Orange County's Winter Park High, and MAST Academy in Miami-Dade County within the past week.
The Biden administration formally denounced the bill via Twitter on Tuesday, stating "I want every member of the LGBTQI+ community – especially the kids who will be impacted by this hateful bill – to know that you are loved and accepted just as you are." This comes after the White House account tweeted similar criticism regarding the measure.
After weeks of facing criticism for his silence, Disney CEO Bob Chapek has spoken out against the bill, attributing the company's suspected indifference to work "behind the scenes". Chapek stated that  Disney was "opposed to the bill from the outset" and "we (Disney) were hoping that our longstanding relationships with those lawmakers would enable us to achieve a better outcome. But, despite weeks of effort, we were ultimately unsuccessful." Chapek sought out an audience to discuss the Bill with Governor DeSantis who later agreed to a meeting. In response to the bill, Chapek confirmed that Disney will sign a Human Rights Campaign's statement denouncing similar legislative efforts around the U.S. in addition to donating $5 million to organizations that advocate for LGBTQ rights.
I want every member of the LGBTQI+ community — especially the kids who will be impacted by this hateful bill — to know that you are loved and accepted just as you are. I have your back, and my Administration will continue to fight for the protections and safety you deserve. https://t.co/OcAIMeVpHL

— President Biden (@POTUS) February 8, 2022