On Wednesday morning, former Minn. police officer Kim Potter was taken into custody by the Washington County Police Force, where she now faces the charge of second-degree manslaughter for the shooting of Daunte Wright.
The shooting occurred on Sunday after police stopped Wright for expired vehicle tags. In doing so, officers discovered an open warrant out for his arrest regarding a previous misdemeanor and sought to detain him.
The attempt led to a brief struggle as Wright tried to escape from the police, in which body cam footage revealed  Potter to call out "Taser!" before instead drawing her handgun and firing a shot just as Wright drove off. Wright's car then collided with another vehicle minutes later, where he was declared dead at the scene.
"It is my belief that the officer had the intention to deploy their Taser but instead shot Mr. Wright with a single bullet," Brooklyn Center Police Chief Tim Gannon said in a statement on Monday.
The investigation has since been turned over to nearby Police Department in Washington County to prevent a conflict of interest, along with The Bureau of Criminal Apprehension, the Minnesota state agency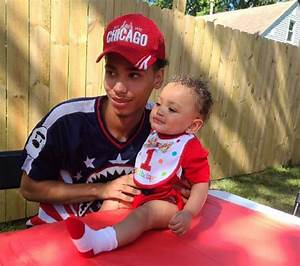 that examines police killings.
The incident has sparked a slew of protests throughout the Brooklyn Center, Minn., and stoked the fire of civil unrest that has been burning in the Twin Cities region for some time now. Demonstrations began with a vigil for Wright on Sunday evening, just several towns north of where the Derek Chauvin trial is currently located. It was here that Wright's mother implored protestors to be peaceful.
"We all want justice for Daunte," she said. "We don't want it to be about all of this violence."
However, in the days since, both violent and peaceful demonstrations have occurred, the latter consisting of launched bricks and cans at officers outside the Brooklyn Center Police Department just hours after the vigil.
In response, police discharged projectiles into the crowds on both Tuesday and Wednesday nights. 20 nearby businesses also had reports of looting, inducing the imposition of curfew by local authorities and remarks from the President.
"Peaceful protests? Understandable. The fact is we know of the anger, pain, and trauma that exists in the Black community," said President Joe Biden. "But it will not justify violence and/or looting."
It remains to be seen whether or not the manslaughter charge against Potter will assuage riotous endeavors, as prosecutors claim that it aligns with the belief that the killing was not intentional, but rather a result of negligence. The utmost punishment for this crime is a 10-year sentence.
However, Ben Crump, the Wright family's attorney, claimed that he intends to argue for a more serious conviction.
"This was no accident," Crump said. "This was an intentional, deliberate, and unlawful use of force."